Since 2009, Ivy Quad Development has taken extreme pride in offering the South Bend and University of Notre Dame community luxurious flats, townhomes, and estates with the highest quality build. Located just steps from Notre Dame's campus in the heart of East Campus Village, Ivy Quad's sixty-four residences are central to South Bend's vibrant arts, dining, and nightlife scenes.
At Ivy Quad we offer our residents the highest quality features and finishes as standard amenities included in the design of each home.  Granite countertops, stainless steel appliances, ten foot ceilings, and private balconies are just a few of the many refined details included in each unit.
In addition to our aesthetically beautiful design features, Ivy Quad strives to build ethically and sustainably as well. Our green building standards include Energy Star certified appliances, green flooring and cabinetry, high efficiency furnaces, and spray foam insulation. Ivy Quad is also currently in the process of becoming LEED (Leadership in Energy and Environmental Design) certified.
Whether you are a full-time local resident of South Bend or a loyal fan looking for your "ND home," the quality of design and convenience of Ivy Quad condos and townhomes are sure to fit all your residential needs. Come visit our diverse, close-knit community of alumni, professors, businessmen and women, faculty, and empty nesters, and experience for yourself all that Ivy Quad has to offer you and your family.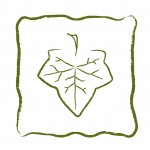 Please take some time to browse our website, explore floorplans and finishes, and when you're ready to visit the community, schedule a meeting or attend an open house.